MILL HISTORY
The Watermill History
In the beginning of the 16th century, Lord Auriac de Bourzac constructed an oil press mill (called treuil) on the Lizonne river, which pressed oil from the nuts supplied by his land. Under his influence and that of other ruling members of La Valette, the region prospered during several centuries and other mills were developed. The Treuil Mill was enlarged to harbour up to three pairs of millstones, which could grind the various grains from the valley. It remained in the hands of different Lords of Auriac until 1831.
The end of the mill era was brought about by the introduction of the vapour engine and by electricity. During the period of 1831 and 1850, the Treuil Mill exchanged owners five times, and during the course of these changes, one of the grinding mills was given up to make room for a saw mill.
In 1931, the mill was sold to a family of wealthy merchants from the North of France (Picardy). The mill was stopped, and then left to the slow ravages of time and fell into disrepair.
The ruins of the mill were discovered in 2001, and the property was acquired by Brigette and Patrick in 2003, who then began a major restoration project. From the ruins, they unearthed the mill itself and the main working mechanisms, which, miraculously, were in preserved in a good state. The following year, they cleaned them and restored the integrity (1.8 km) of the canals leading to the mill. It was possible to save the mill for a certain death, but the work had to be done quickly.
Recent History
Since 27 January 2006 the soft noise of running water softly resounds throughout the Treuil Mill.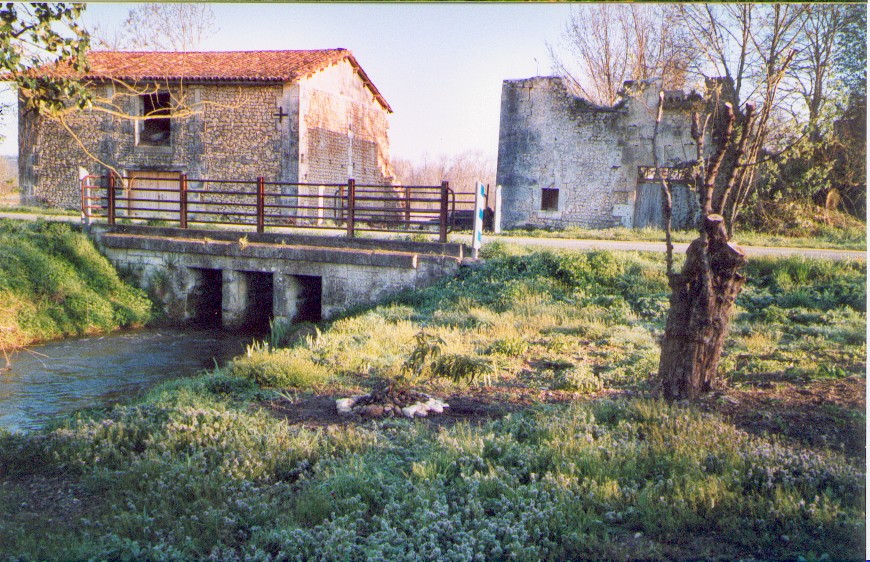 The Mill in all its states in 2006
On this same date, a vast program was started to restore the surrounding buildings, using traditional methods, to a level of modern comfort and luxury, while respecting their historical patrimony. Three residences and two bed & breakfast rooms were created during the first phase of the restoration. During the construction, the traditional bread oven was finded under the miller's house.
There remains much work to do to bring the mill to a working order.
Our wish is to refurnish it so that once again it will produce flour and oil and the valley will echo with the soft sound of water falling from it paddles.
We would like to relive a part of the patrimony of the village and maintain the ancient traditions : evenings of "ennoyage" ( broking the walnut shell to take out the kernel) around the fireplace and stories from the old-timers, pressing nuts to extract delicate oils or even grinding wheat grains and preparing traditional breads in the bread oven.
---
Tous droits réservés © 2010-2023 "Le Moulin du Treuil"